Fixed Income Market Briefing
Release date: 12 Sep 2019
| Eurex Exchange
Fixed Income Highlights - October 2019 edition
Latest Edition
Lee Bartholomew, Head of Fixed Income Product R&D, Eurex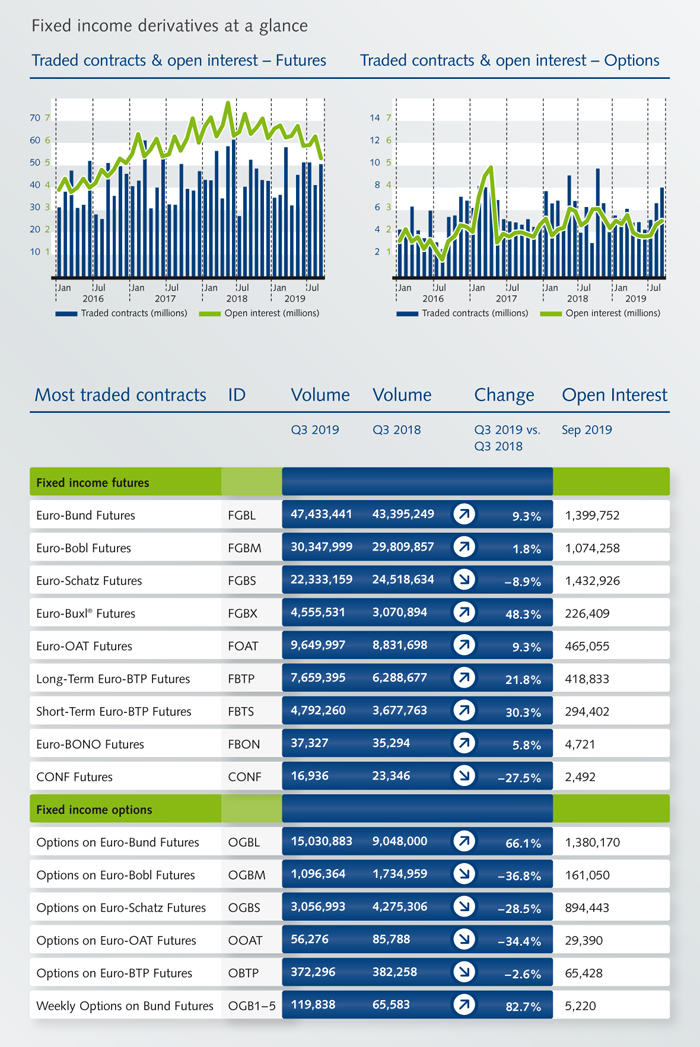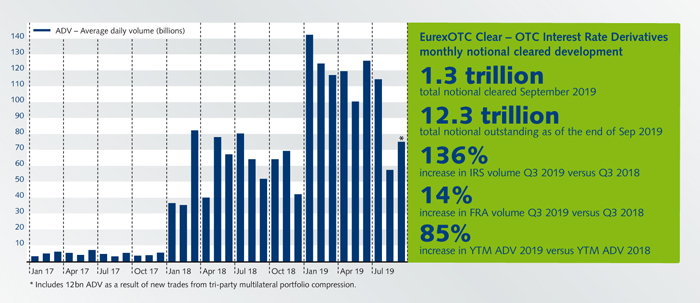 On 16 September 2019, Eurex launched Eurex Inter-Product Spreads. We spoke to Lee Bartholomew, Head of Fixed Income Product Design at Eurex about the new Fixed Income Futures combinations (Bund-Buxl Spread, Long-term BTP-Bund Spread and Schatz-Short-term BTP Spread).
Interview with Arndt Fassbender, Salestrader ETD at DekaBank on the recently launched Inter-Product Spreads.
Investors can now follow the pricing and trading in Inter-Product Spreads (IPS) that were recently launched for select combinations of European fixed income futures at Eurex.
On 20 September 2019, we reached a milestone on Eurex EnLight, our selective RfQ platform. Eurex executive board member Randolf Roth takes the opportunity to explain what this means to us.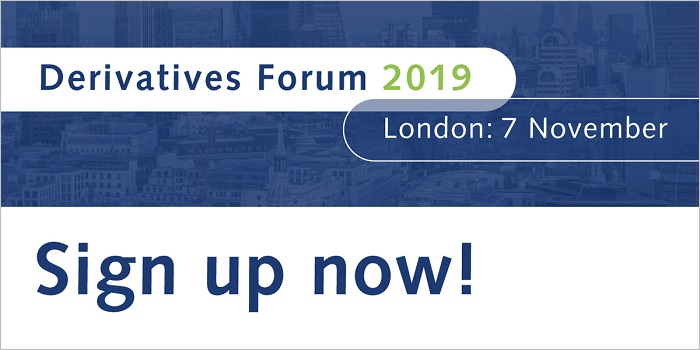 Together with Bloomberg, Eurex would like to invite you to join the Derivatives Forum 2019 in London. The Derivatives Forum is one of the leading events on derivatives, trading and risk management and the perfect opportunity to ask questions, find answers and network with your peers at the closing reception. Sign up now!
Subnavigation
Eurex Group on