Fixed Income Market Briefing
Release date: 16 Mar 2020
| Eurex Exchange
Fixed Income Highlights – March 2020 edition
Latest Edition
February saw the tailwind of safe haven flows from the coronavirus outbreak as investors rotated out of equities and into bonds. The first tentative signs of the virus spreading in Europe saw volumes in our core benchmark futures spike. Volumes were strong across the curve, with Buxl futures the outperformer in the German benchmarks, up 86% month-on-month (M-o-M). The Italian and French segments continued to see robust M-o-M growth (+31%, +19% and +16.9%). These are two sectors that continue to grow and is testament to the liquidity picture that members have provided in volatile markets. As we moved into the final stages of the month, volumes continued to increase as the race to lower yields, fueled by safe haven flows and a repricing in U.S. markets of Fed intervention, kept pace. This has seen volumes in both futures and options reach new highs as we enter March. In February, weeklies on Bund options were the standout performer, up over 282%. Options on BTP futures were a close second on the month, seeing 54.7% M-o-M growth. [...]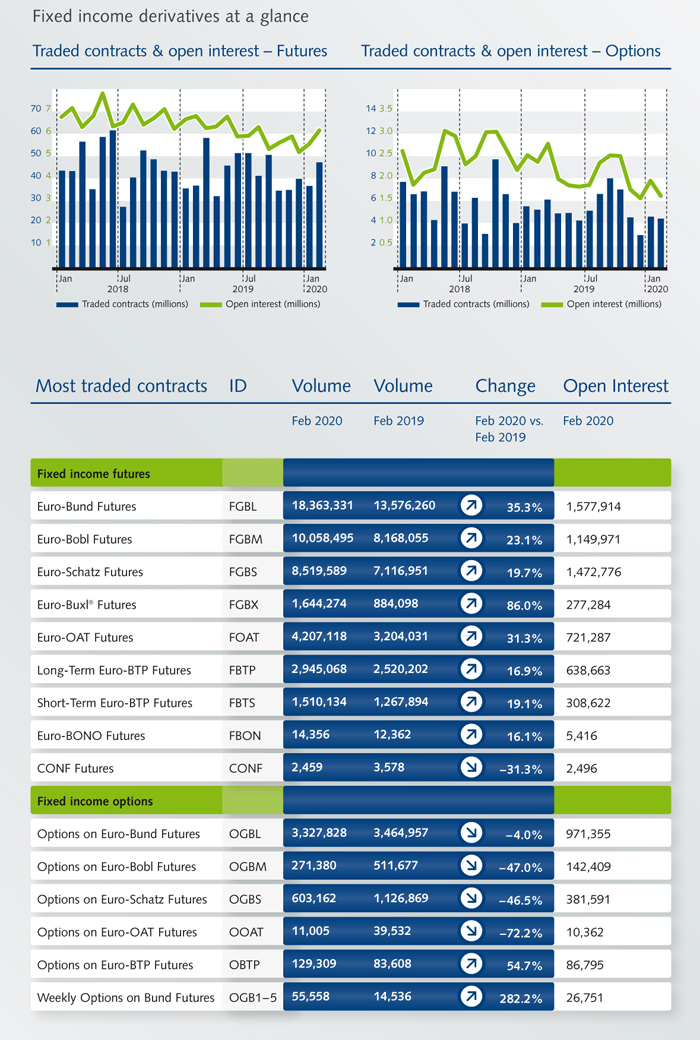 UMR and best execution among other drivers, are forcing buy-side firms to reassess their derivatives workflow. In this DerivSource Q&A, Phil Simons, Global Head Fixed Income Sales – Derivatives, Funding & Financing and Ricky Maloney, Head of Buy-Side Sales at Eurex, discuss what a more capital and cost-efficient structure for derivatives looks like in 2020.
CCP12 - The Global Association of Central Counterparties – of which Eurex Clearing is a member–  has published its second report exploring the current and future ecosystem of OTC derivatives.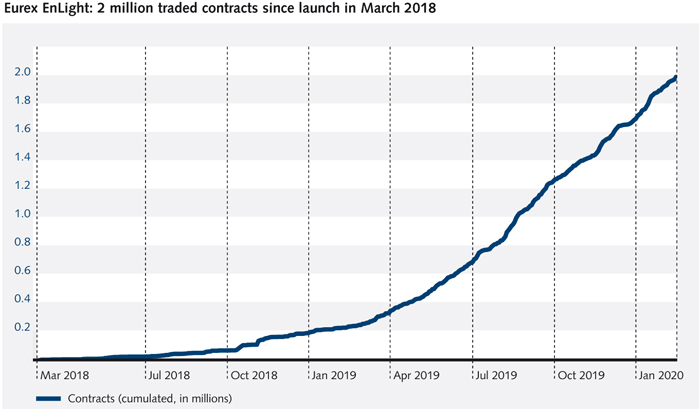 February 2020: Since the launch of Eurex EnLight in March 2018, two million contracts have been traded on the enhanced RFQ platform.
Martin Lück, Chief Investment Strategist at Blackrock shares his outlook for 2020 including the key considerations that will shape the year ahead.
Year-on-Year, Eurex saw a 370% growth in our daily average volume and more than 10 million traded contracts during the Asian hours since its launch.

With the new API, we merge available product information into a single, machine-readable source. No more downloading, polling and parsing of files should be necessary. It offers information about Products, Contracts, TES configuration, Trading hours and Expirations. We provide a cutting-edge API based on GraphQL and JSON, giving clients efficiency and Eurex flexibility and a shorter time to market.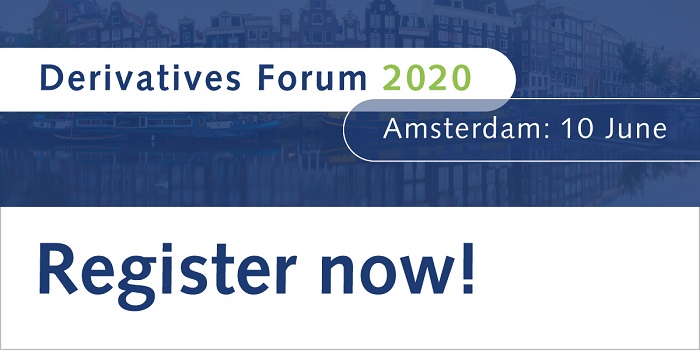 The new decade is upon us and even though it's tempting to look back, let's look forward instead. The Derivatives Forum Amsterdam 2020 will focus on the opportunities the new decade brings Europe, the eurozone and the financial markets as disruption is shaping our industry at an unprecedented pace. Sign up now!
In this four-day course, participants can enhance their technological skills. The combination of business, process and IT aspects allows the participants to gather varied expertise. The respective knowledge is taught by experts from Deutsche Börse Group.

Subnavigation
Eurex Group on