Equity Index Market Briefs
Release date: 11 Feb 2020
| Eurex Exchange
Equity Index Highlights - February 2020 edition
Latest edition
January ended with market participants posing several critical questions: How long will the disruption to supply chains last? Will infection rates peak? What does this all mean for global growth? So far, the Chinese equity market and crude oil have been in the firing line. However, with interconnected global markets and, of course, global travel, the coronavirus is not purely a domestic issue. Volatility jumped in all major developed equity benchmarks. For Eurex, this translated into demand for liquid hedging instruments: VSTOXX® futures volume was up 33 percent and VSTOXX® options volume plus 47 percent compared to the same month last year. Our EURO STOXX 50®, DAX, mini-DAX, Banks sector and STOXX® 600 futures all saw higher turnover as well. These index futures volumes increases were largely mirrored in the respective index options, with additional interest in MSCI world index options. [...]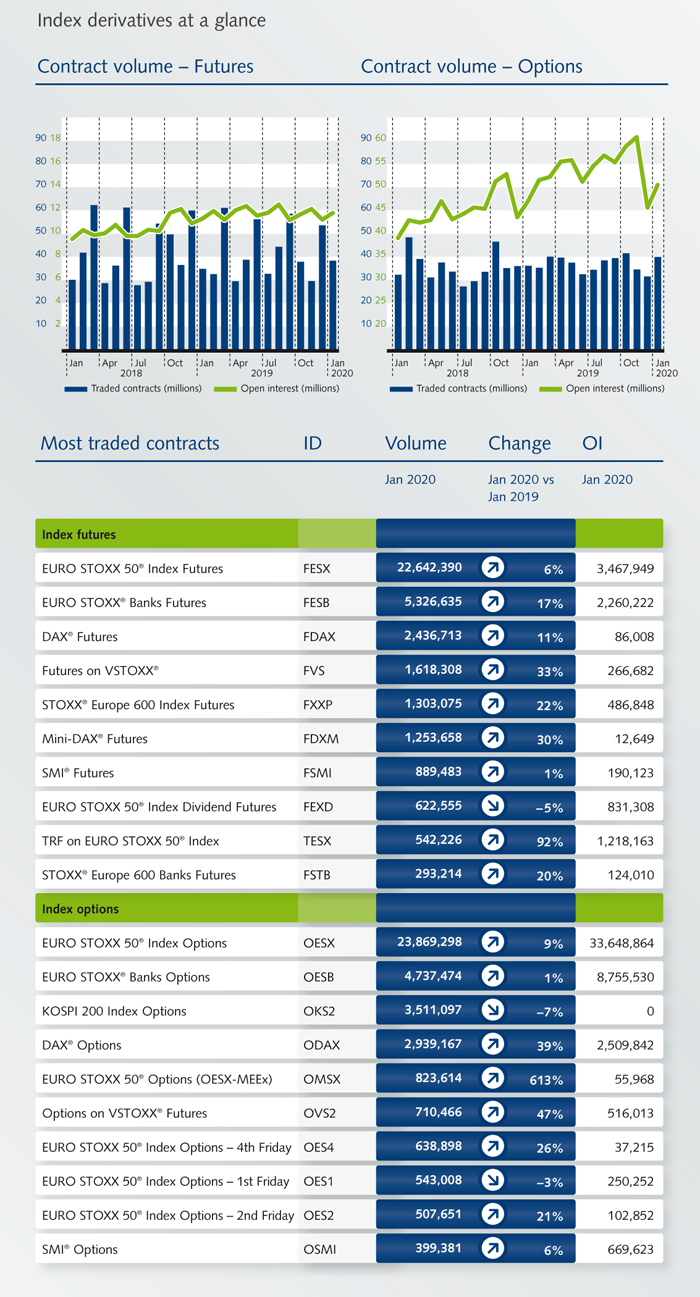 In this article, Zubin Ramdarshan, Head of Equity and Index Product Design, and Christine Heyde, Product Manager for ESG derivatives at Eurex, explore the firm's decision to expand its range of ESG futures, and why driving a change of behavior is top of its priority list.
 
Eurex announced the launch of a new product, Collateral Index TRFs, designed to assist in the diversification of swap counterparties for buy-side investors, which use synthetic portfolio replication. This is a comprehensive solution for those clients that require a total return product on the collateral basket underlying an ETF.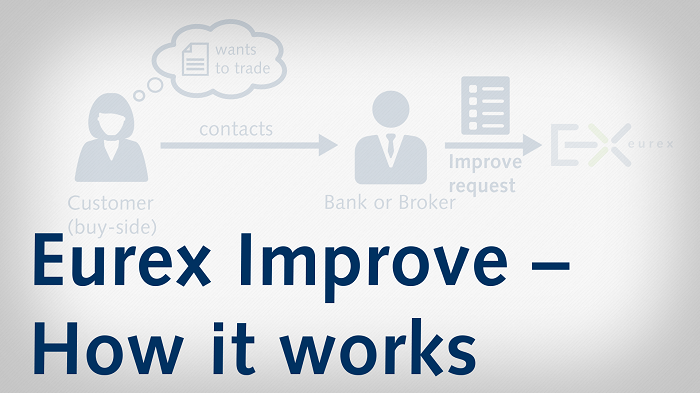 Eurex Improve is available for all equity and equity index options and is already available in the T7 simulation environment. This animation explains how Eurex Improve works, achieving full execution of customer orders at the best available price. Customers are encouraged to get in touch with their bank or broker to use the service.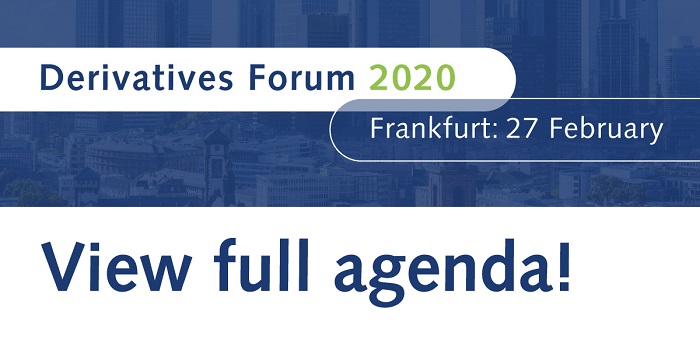 The new decade is upon us and even though it's tempting to look back, let's look forward instead. The Derivatives Forum Frankfurt 2020 will focus on the opportunities the new decade brings Europe, the eurozone and the financial markets as disruption is shaping our industry at an unprecedented pace. Sign up now!
The 10th annual edition of FOW Trading Amsterdam will be held at the Okura Hotel in Amsterdam on 5 March. Meet us there!

Subnavigation
Eurex Group on