Market wrap-up 
Eurex's single stock segment recorded considerable growth across all segments in Q2 2021 compared to Q2 last year. Large sector positioning and respective trades drove the volumes in European banks underlyings across all regions with significant volume increases in Deutsche Bank, Banco Santander, Credit Suisse and Unicredit options. Growth in the French, Dutch, Italian and Spanish underlyings drove the single stock futures and the single stock dividend futures segment. Especially the quarterly expiries in single stock dividend futures, which offer a precise hedging tool to reduce dividend risk, showed robust volume increases.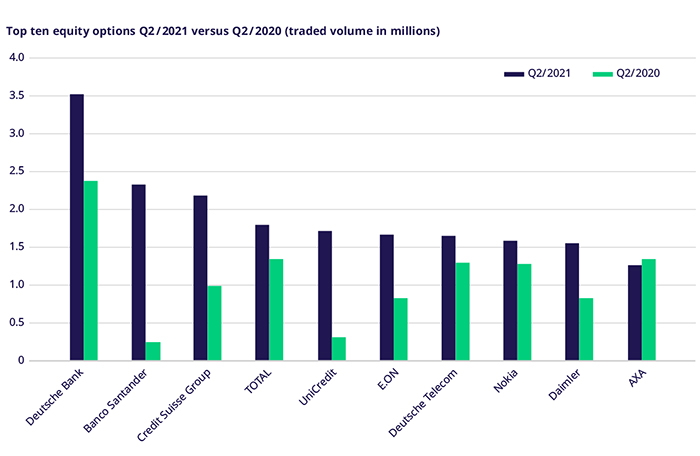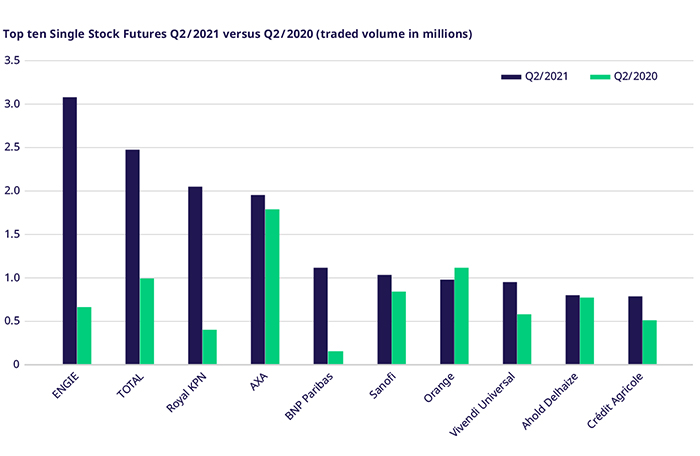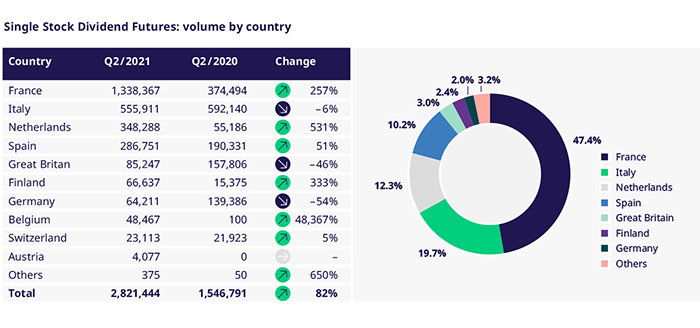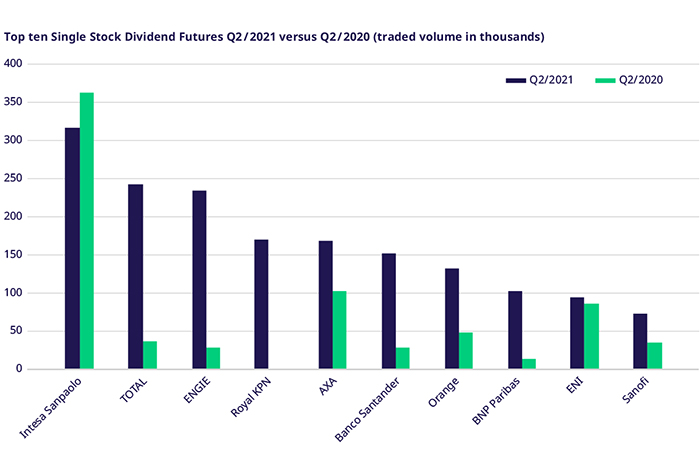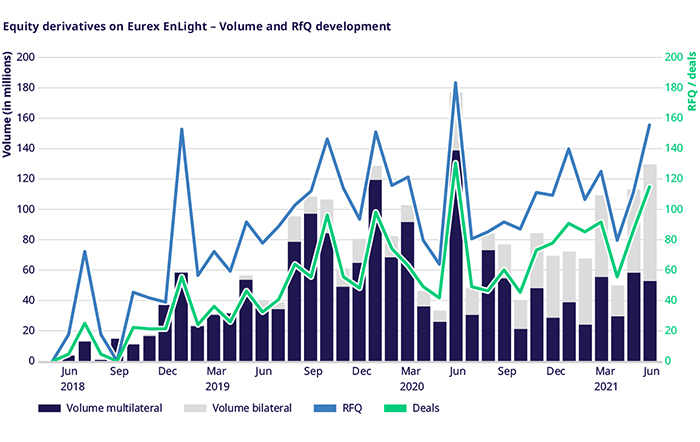 Updates on our Equity Derivatives
Latest launches in our equity and dividend derivatives segments 
In Q2 2021, Eurex launched exactly 100 equity options, single stock futures and single stock dividend futures on new underlyings. Find a complete overview in our Eurex Circulars published between April and June 2021. 
Video: Related Security Spread Futures: What you need to know
Facilitating relative value trades innovatively and efficiently: Related Security Spread Futures (RSSF) allow you to trade spreads between two listings of the same company through a single instrument. Take a look at the key benefits and learn everything else you need to know about RSSF.
 



Dipping into the DIPS. The growing importance of dividend derivatives
Dividend derivatives have been one of the Eurex success stories ever since the launch of the EURO STOXX 50® dividend future in 2008. The dividend segment has since grown into a vast offering of more than 80 different products. In a recent webinar, panelists from Eurex, IHS Markit and BNP Paribas discussed the growing importance of the products and shed some light on the outlook for dividends for 2021 and beyond in a post-pandemic world.

Webcast recording: Dividend outlook & market update
Watch our webcast with IHS Markit and BNP Paribas and learn more about what to expect from EURO STOXX 50® dividends and which sectors and companies present the most sustainable dividend opportunities.